June 27, 2013: The school has closed. It made a difference in the community.
English classes
La Gloria English School offers basic and intermediate classes that focus on pronunciation, vocabulary and grammar to develop oral communication skills. These classes are offered to children, teens and adults throughout the year. Each session is offered for $1,500 pesos plus a $100-peso registration fee, and can be paid in full or in installments. (Currently the peso exchange is about 12:1)

April 8 - June 27, 2013 classes
Please note that there is school vacation for Easter from March 22 - April 5th. There are office hours 10AM - 5PM March 25, 26, 27 and April 3, 4, 5, 2013.
On June 28th La Gloria English School will close permanently. We hope we have served the community well.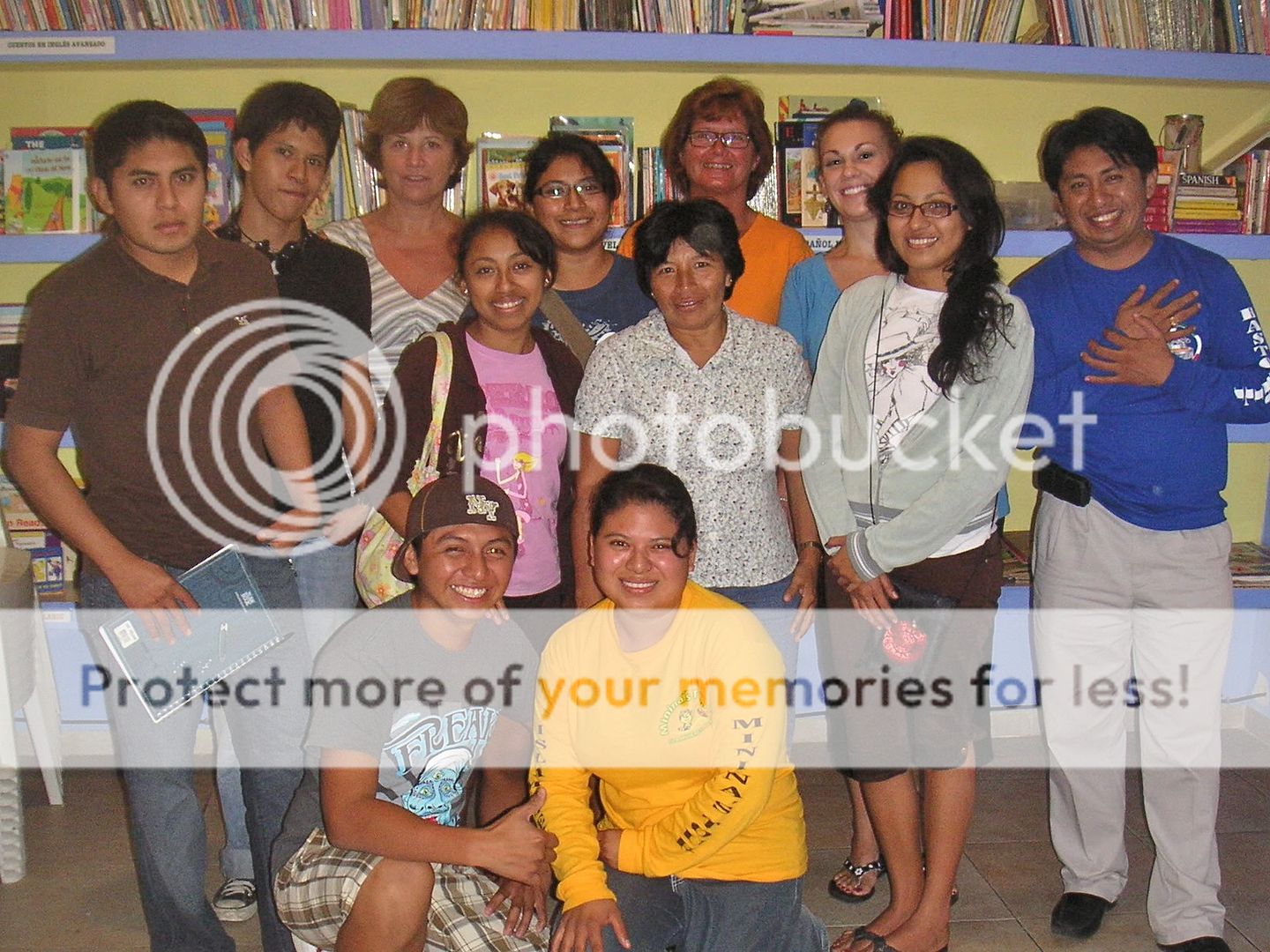 Children's library
La Gloria English School, through the generous donations of visitors, has a small on-site library to encourage reading. We have more English-language books than we have room for, but will gratefully accept bilingual and Spanish-language children's books.
Visiting La Gloria English School
Although the school maintains regular office hours (9:30 AM – 6:30 PM Monday through Thursday, Fridays 9:15 - 5), our building is small, and it is less disruptive to visit and/or bring donations to the school between classes (11:00 AM – 1:00 PM is best) or on Fridays.

If you would like to volunteer or observe a class in session, please see the You Can Help page of this website for instructions.